When:
2020-04-10T00:00:00-04:00
2020-04-11T00:00:00-04:00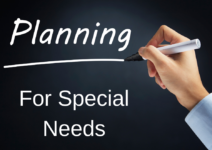 April 10, 2020, PM EST., with a Burlington, MA special-needs financial specialty planning practice. There is no time like the present to complete your Letter of Intent for your special-needs child, however this is a big document; where to start and what to focus upon?
* Hear tips on what your family should be thinking about when completing key areas of the Letter of Intent,  as well as who should be involved, where it should be saved and how often to update it.
To RSVP or for more information, contact Nadworny anadworny@affiniafg.com.