When:
2020-05-20T00:00:00-04:00
2020-05-21T00:00:00-04:00
May 20th, 2020 with the Lurie Center for Autism in Lexington. Open discussion will feature Dr. Ann Neumeyer, Medical Director of the Lurie Center for Autism and Assistant Professor of Neurology at Harvard Medical School.
* Dr. Neumeyer is a child neurologist that diagnoses and cares for children with autism spectrum disorders (ASD) and other neurodevelopmental disorders. Dr. Neumeyer is also on the Massachusetts Governor's Autism Council Subcommittee for School Aged Children, and is a member of the Steering Committee of the Autism Treatment Network's Autism Intervention Network on Physical Health (AIR-P), a collaboration of North American academic medical centers.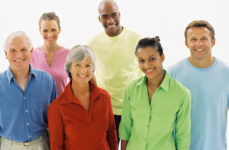 Registration is required to www.facebook.com/MGHLurieCenter/photos/a.282856525171999/1661657123958592/?type=3&theater   or contact  LurieCenter@partners.org