When:
2019-10-05T00:00:00-04:00
2019-10-06T00:00:00-04:00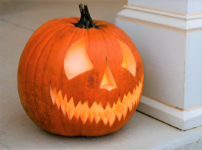 Warren, RI, October 5th, 2019. Free. Individuals with autism and their families can join in the fun with the bouncy house, western town, pirate ship, scavenger hunt, bubble table and food. You must have a ticket to enter the party and RSVPs are required to attend. Rain date is Oct. 6.
RSVP to Frerich's Farm sign up page http://www.frerichsfarm.com/Halloween%20RSVP%202.html?fbclid=IwAR3gswVwN4b0P0kODefxBVIh8u_wlMI6qheZcqCRoDnakS1QtHbYSZJ-SC4  or contact DBFFarm@aol.com.