When:
July 28, 2019 – September 30, 2019
all-day
2019-07-28T00:00:00-04:00
2019-10-01T00:00:00-04:00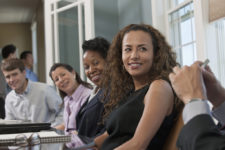 Program is now full and no longer accepting applications. For those residing in the Brockton, Cape/Islands, Fall River, New Bedford, Plymouth, South Coastal or Taunton/Attleboro region of MA. Application deadline – until September 30th, 2019. The 28th SE Family Leadership Series will focus on supporting families to advocate for their family member with disabilities to live in their communities as naturally and typically as desired.
* Applications from adult family members of people with disabilities who are Department of Developmental Services eligible are encouraged to apply.
Hear information about "best practices" for people with disabilities.
Families will learn how to create a vision for their loved one and a process to achieve the vision through leadership and advocacy
Families will learn to develop as family leaders who will advocate at the local and state level to improve the lives of people with Intellectual and Developmental Disabilities (I/DD).
A main requirements to be considered for this series is a commitment to attend and participate in all eight training days. The 2019/2020 Southeast Family Leadership Series dates are:
November 1 & 2, 2019
January 17 & 18, 2020
April 3 & 4, 2020
May 8 & 9, 2020
* Participants are required to attend all sessions.
Topics:
* Initiative and Leadership – family members are given information on the background of the family support movement, leadership, advocacy and the significance of self-advocacy, how to effectively advocate for change and ways to influence funding and delivery systems.
* Creative, Progressive and Innovative Ways to Provide Support.
* Creating A Vision.
* Policy Making at the Local, State and Federal Level.
* Caring for the Caretaker
For more information visit https://mfofc.org/training/family-leadership-series/southeast-region/?fbclid=IwAR1uNS2ykUIbHpEfy_YfxYYA5tsf3l16VI1s6IbLx_8k55_w_otR4iFkJLY  or contact
Regional Coordinator, Family Leadership Series: Kathleen Amaral, kathleen@massfamilies.org
Outreach Coordinator-Fall River/New Bedford Area, Ana Colon, ana@massfamilies.org
Outreach Coordinator-Plymouth/ Cape Area, Ebony McGlynn, ebony@massfamilies.org
Outreach Coordinator-Brockton/Taunton Attleboro/South Shore, Karen Claudio, karen@massfamilies.org
Sue Crosby, West Coordinator, at (413) 782-2500 ext. 321, or by emailing susancrosby@mcsnet.org