When:
2019-10-19T00:00:00-04:00
2019-10-20T00:00:00-04:00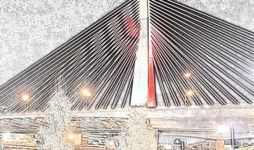 Across Greater Massachusetts, October 19th, 2019. October is Dyslexia Awareness Month. Individuals and families are invited to join Decoding Dyslexia Massachusetts families for family activities as they wait for the  Zakim Bridge to light Red.
* Save the date to bring your family and #SayDyslexia.
* Collaborating groups will be invited,  including the The Dyslexia Foundation, MGH Institute, International Dyslexia Association, The Gaab Lab and The Children's Dyslexia Center.
To register visit  www.facebook.com/events/485554008964873/  or contact (978) 266-0145 or decodingdyslexiama@gmail.com.