When:
2020-10-09T00:00:00-04:00
2020-10-10T00:00:00-04:00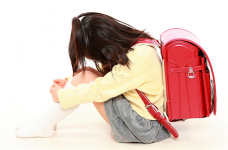 Webinar, October 9, 2020, 10 a.m., with the Children's Trust Fund of Massachusetts. Free. This workshop is part of the Children's Trust Family Support Training Center's Family Support Fridays education and live webinar information series. Hear local experts in the fields of family support and parent education.
TOPIC: Dealing with the Prolonged Pandemic Anxiety – How to Support Your Students & Families. Speaker Nancy Rappaport, Associate Professor of Psychiatry at Harvard Medical School. During this time of uncertainty and change, adults who work with children and families are finding new ways to connect with them, offering practical strategies for coping and thriving, and providing comfort and consistency – all while trying to care for themselves and their own families.  Dr. Rappaport will share more practical concepts and tools that educators and social workers can use:
maintaining connections and finding contributory activities
communicating in age-appropriate ways
validating questions and worries
balancing structure and rigidity
supporting those with a history of trauma and challenging home lives.
To register or for more information visit http://childrenstrustma.cvent.com/events/family-support-fridays/agenda-f02854c5623b43c097892db553eb6bab.aspx   or contact 617. 727. 8957, info@childrenstrustma.org