When:
2021-01-26T00:00:00-05:00
2021-01-27T00:00:00-05:00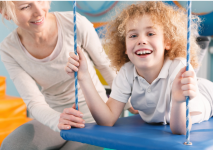 Webinar, January 26, 2021, 6:30, with the Leominster SEPAC. Free and open to the public. "Common Concerns for Parents with In-Home ABA" will be presented by David Iborra, a co-founder of an organization that provides in-home ABA services to individuals affected by Autism.
Agenda:
What are the top concerns for parents getting ABA services
Wait lists, how to beat them
How to keep good boundaries
How to determine the correct hours for ABA
About the presenter: 
David Iborra is the father to a 14-year old son impacted by Autism as well as a 12-year old typically-developing son. His experiences led him to open an ABA organization providing in-home, center based, and community-based ABA services to individuals with Autism. He has also as a family support broker on the DDS Autism Waiver Program, held various other responsibilities at HMEA's Autism Resource Central, is a graduate of the Mass Families Organizing for Change Family Leadership Series and the Federation for Children with Special Needs parent advocacy training program.
To register or for more information visit
www.facebook.com/events/225518235708236