When:
2020-03-14T00:00:00-04:00
2020-03-15T00:00:00-04:00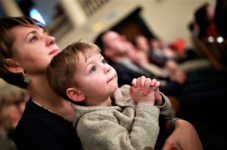 Symphony Hall, Boston, March 14th, 2020. Hear the orchestra perform excerpts from orchestral classics in a welcoming and inclusive setting. The concert length will last for one hour and is designed for children ages 3-8.
* Sensory-friendly accommodations will be in place for those diagnosed with an autism spectrum disorder, however, this concert is welcoming to all.
* The Family Concert led by Conductor Thomas Wilkins, Artistic Advisor for Education and Community Programs and Germeshausen Youth and Family Concert conductor, who will present a program titled "The Beautiful Sounds of Friendship – A Musical Look at Connectivity and Belong."
* Tickets must be reserved ahead of time by visiting www.bso.org/brands/pops/education-community/children-families/sensory-friendly-concerts  or calling Symphony Charge at 617-266-1200.
Future Sensory-Friendly Boston Pops concerts –  sensory-friendly concerts are designed for all families with children or adults diagnosed with an autism spectrum disorder or sensory sensitivities. The flexible, non-judgmental environment is also suitable for all those seeking more freedom to talk and move during the performance.
Modifications for these concerts include:
Relaxed house rules
Reduced volume and lighting levels
Extra space for movement
Available noise-reduction headphones
Designated quiet room and support spaces
Credentialed autism therapist volunteers on site
For more information on Future Sensory Friendly Boston Pops Concerts, visit hwww.bso.org/brands/pops/education-community/children-families/sensory-friendly-concerts or contact 617-266-1200