When:
2021-01-28T00:00:00-05:00
2021-01-29T00:00:00-05:00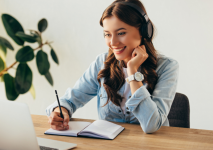 Webinar, January 28th, 2021, with the Taunton, MA, SEPAC. Free and open to the public. Basic Rights: Understanding the IEP is a workshop for caregivers of children with special needs, or needing an evaluation for support of suspected special needs.
* This presentation will delve into the Individual Education Program (IEP) document, what types of information belongs in each section, and how to become more comfortable and confident with reading and using it.
The Taunton SEPAC will post blank IEP's to their social media for families to print and take notes on.
Or families can pull out their student's IEP copies from home and takes notes there.
If anyone needs the blank IEP document emailed to them, please reach out to TauntonSEPAC@gmail.com.
 This is a Zoom webinar and not the usual Zoom meeting format. The speakers will be visible and able to speak while the audience will not be seen.
 To register and for the link sign visit www.facebook.com/events/185158836625030  or email any IEP questions in advance to TauntonSEPAC@gmail.com.
For more information about workshops from the Federation for Children with Special needs, contact r contact workshops@fcsn.org.