When:
2019-10-11T00:00:00-04:00
2019-10-12T00:00:00-04:00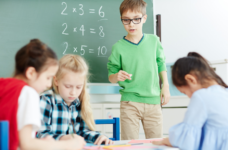 Watertown, MA, October 11th, 2019. Basic Rights: Evaluation and Eligibility is a workshop for caregivers of children with special needs, or needing an evaluation for support of suspected special needs. A representative from the Federation for Children with Special Needs will be the presenter.
* This workshop will cover a comprehensive introduction to special education laws and procedure:
purpose of the law
when and how to make a referral
evaluations
the Team meeting process,
standards for determining eligibility
services and placement
what to do if the team decides the student is not eligible
what happens after the close of the Team meeting
parent's response options to an IEP
procedural due process rights for resolving disputes.
For more information visit  The Federation for Children with Special Needs workshop schedule page https://fcsn.org/ptic/workshops/schedule  or contact (800) 331-0688  info@fcsn.org