When:
2021-02-03T00:00:00-05:00
2021-02-04T00:00:00-05:00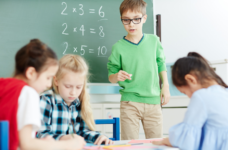 Webinar, February 3rd, 2021 –  Co-hosted by Lincoln-Sudbury, Acton-Boxborough, Maynard, Concord-Carlisle, and Sudbury SEPACs. The guest presenter is the Federation for Children with Special Needs with Basic Rights: Evaluation and Eligibility.  This is a workshop for caregivers of children with special needs, or needing an evaluation for support of suspected special needs.
* This presentation is a comprehensive introduction into special education laws and procedures.
* Delve into the purpose of the law, referrals, evaluations, and the team meeting process including determining eligibility.
* Further discussion will focus on services, placement, and what to do when you receive a proposed IEP.
* Learn what to do if the student is not eligible and parent's procedural due process rights for resolving disputes.
For the Zoom link and registration visit https://www.eventbrite.com/e/basic-right-evaluation-and-eligibility-tickets-137335968579   or contact info@sudburysepac.org .
* For more information about the educational workshops available from The Federation for Children with Special Needs, visit fcsn.org/ptic/workshops or email workshops@fcsn.org