When:
December 10, 2019
all-day
2019-12-10T00:00:00-05:00
2019-12-11T00:00:00-05:00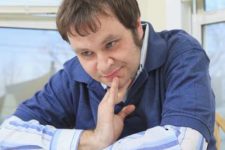 Concord, MA, December 10th, 2019. Free Parent/Guardian Training – Avoid The Panic: Guiding the Next Caregiver (before it's too late) Hear Patric Barbieri , brother of an adult sister with an intellectual disability and Executive Director of the LABBB Collaborative, who learned the hard way what happens when you do not have all of the information when the primary caretaker is gone. He will also share the steps he and his family have now taken to help ensure the well-being of their sister.
* This workshop wants you to ask yourself these questions:
Do I know who my family member's doctor is? And his/her specialists?
Do I know what medications s/he is on?
Do I know their schedule? Transportation? Weekend activities?
Do I know that paperwork needs to be filled out each year so that my loved one doesn't lose benefits?
YOU likely know the answers to all of these questions but do others?
The person who is going to be guardian and/or caregiver of your loved one when you are no longer able is going to need as much information as you can provide in order to deliver the best care that they can.
To register to the Minute Man Arc. by Friday, December 6th to https://minutemanarc.org/events/talking-with-your-kids-about-healthy-relationships/   Michele Klein: 978-287-7900 or mklein@minutemanarc.org . Please include your phone number when responding.