When:
September 17, 2021
all-day
2021-09-17T00:00:00-04:00
2021-09-18T00:00:00-04:00
Virtual Event, September 17th, 2021, with Easterseals Massachusetts, the Mass Rehabilitation Commission and MassMATCH. Free. For people with disabilities of all ages, their family members, professionals working with such individuals with disability and anyone interested in learning about assistive technology.
Training Sessions: Workshop formats will consist of hour long training sessions exploring Assistive Technology devices and services for people with a wide range of disabilities.
* The focus will be on AT for employment, education and community living. See complete session schedule in the agenda section.
AT Expo – The Expo component of the event will highlight approximately 20 vendors/providers of assistive technology products and services in the areas of hearing, learning, motor and visual impairments.
Registration is required to https://atexpo2021.vfairs.com/en/#agenda  or contact atexpo2021@getvfairs.io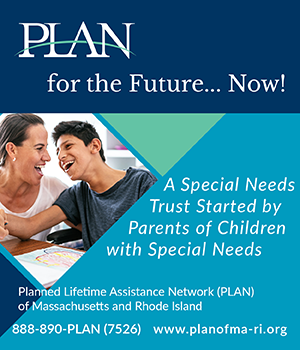 AGENDA and SPEAKERS:
Keynote speaker – Dr. Therese Willkomm, Ph.D., Director of New Hampshire's State Assistive Technology Program with the Institute on Disability at the University of New Hampshire (UNH). She has designed and fabricated over two thousand solutions for individuals with disabilities and presents her work worldwide. Dr. Willkomm is also author of Assistive Technology Solutions in Minutes Book 3: – "Make Stuff and Love People".
Session one
Option 1: Microsoft – Intro to Assistive Accessibility in Microsoft 365 – This course is designed to introduce the attendees to the most frequently utilized accessibility features across Windows 10, Microsoft teams and office applications. This course is intended as a high level overview of the accessibility features for those with Hearing, Vision and Neurodiversity needs.
Option 2: Cognitopia -Getting Serious About Self-Determination with Tools that Build Autonomy – The goal of this session is to introduce attendees to the many ways in which Cognitopia enables users to more effectively manage school, work, and daily living. From self-directed IEP meetings, to multimedia routines that support task completion and goal accomplishment, to digital training portfolios on any topic, Cognitopia offers a versatile set of self-management tools to support effective self-advocacy.
Session two
Option 1: New England Low Vision – "Top Low Vision Technology for Employment, Educators and Seniors" Learn how to easily organize the diverse options of what Low Vision Technology to consider and Why.
Option 2: Massachusetts Commission for the Deaf & Hard of Hearing- Successfully integrating Deaf, hard of hearing and late deafened employees into your workplace. This session will focus on what employers need to know in order to successfully integrate any employee who is Deaf, or has a hearing loss, into their teams.
12:30 – 1:30 – Lunch and exhibition hall
Session three
Option 1: Attainment Company – AAC Tips to Communicate in Home, School, and Community. Ideas, tools, and strategies to assist students with complex communication needs to participate in home, school and community settings will be shared. Through video, you'll see the impact of incorporating best practices and research-based tools throughout your day.
Option 2: Oak Hill – 5 Smart Technologies for a more Accessible workspace – Finding creative solutions is crucial for an accessible workspace. There are many emerging, smart technology options in today's fast paced world that greatly impact workspace independence. Participants will take part in an exploration of five smart technologies that make a workspace more accessible by ensuring a comfortable environment, better task management, enhancing communication and more. Specifically, a closer look at support from virtual assistants, automation, smart lighting, etc. The presenter will also discuss feature matching and the considerations process for choosing smart devices that make an individual feel more confident and supported.
Session four
Option 1: Easterseals, MA – Client testimony – This training will highlight individuals with disabilities and the technology they use to work, live and play. They will review and demonstrate how they use technology with opportunity for questions at the end of the sessions
Option 2: Easterseals, MA – Requesting Accommodations in the Workplace – This workshop will provide participants with an overview of workplace accommodations, the law that supports workplace accommodations, the employers responsibility to provide accommodations, and the role of the employee to request accommodations and disclose their disability and disability- related needs.