When:
January 13, 2021 – March 10, 2021
all-day
2021-01-13T00:00:00-05:00
2021-03-11T00:00:00-05:00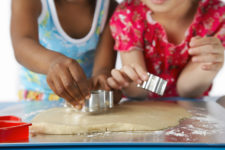 Online, January 13 – March 10, 2021, with Kehillah of JCC Springfield, MA. For ages 10+ with special needs. This cooking class teaches kitchen safety skills and basic recipes. Participants can get ingredients prior to class and create a delicious dish with the instructor.
* Kehillah, the JCC Special Needs Program, provides recreational, social, and enrichment programs for children, teens, and adults with special needs, including cognitive and developmental delays, Down Syndrome, and autism spectrum disorders.
* Kehillah is open to people of all faiths, ethnicities and beliefs.
Fees apply, registration is required to https://www.springfieldjcc.org/kehillah/  or contact (413) 739-4715 or email Tina Edwards tedwards@springfieldjcc.org , Director of Kehillah.