When:
January 13, 2021 – March 18, 2021
all-day
2021-01-13T00:00:00-05:00
2021-03-19T00:00:00-04:00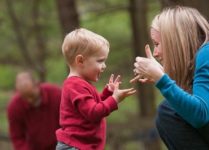 Online, January 13th – March 18th, 2020, with DEAF, Inc., of Massachusetts. The curriculum has been adapted to be taught in a Zoom presented format.
* A strict cap of 15 students per class ensures that each student still receives individual attention.
* These voice-off online classes provide a fun, relaxed, and interactive learning environment.
* Get support and feedback from their instructors, who are Deaf and native ASL users.
* DEAF, Inc. Uses the TRUE+WAY ASL Curriculum, which is a technology-driven curriculum that provides online videos and interactive activities. TWA's main objective is to promote real-world conversations related to student's daily lives with the goal of students being able to converse with Deaf people in the community.
Fees apply, registration is required by Monday September 7, 2020, to www.deafinconline.org/asl-program/course-schedule-and-registration or contact asl@deafinconline.org with questions.