Advertise your Special-Needs Business, School, Event, Conference, or Workshop to Greater Massachusetts families.
Reach 6,500+ Massachusetts Area parents, educators and decision makers each month.
Continually updated with new events and happenings.
Contact us to start now:  508-303-3424 or info@spedchildmass.com 

Ad Sizes
Tips for Ad Effectiveness
Sponsor a Page
Camp Page Blocks                                                                    Newsletter Banners 
       Leaderboards

Leaderboard Ads – See Above
Half Tower                                                               275 x 300 Custom Blocks                                                                   300 x 250 Home Page Custom Block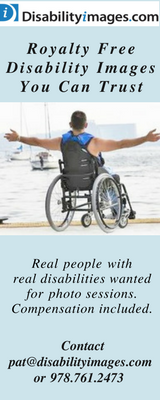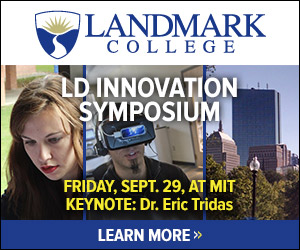 Tower Full
Is Your Ad Cluttered?                         Or Does it Have a "Call to Action"?
The ad on the right shows 
the product/service unobstructed and in the center of the image.
The bold white copy at the top clearly lets the viewer know what they will get when they  click ahead.
The ad fits well within Triangle's brand image, lowering the risk of viewer confusion.
At the bottom of the image, there's a very bright call to action. A "call to action" lets user know how to engage with the content and benefit from the deal being advertised.
Why? Because viewers are unsure where the link will take them and what the benefit would be. Minimize viewers' distrust and confusion, by letting them know where they will be directed once they click.
The banner below is a another great example of a CTA that both stands out and clearly lets the viewer know why they should click it.

We Can Help You: Often a few minor Ad tweaks can make a big difference.  If the changes are minor, we can help you. If you are an established brand, we won't suggest changes that affect your branding, look & feel or key messages.
Be Consistent. Once someone clicks a banner ad, there is nothing more confusing than being directed to a website that looks completely different from the ad that was just clicked. A banner ad should be visually similar to the site that they direct users to. Stay on brand with your colors, your fonts, and your copy so that people aren't thrown off when they arrive at the destination page.
Keep It Simple. Determine your core purpose, your branding, and your call to action. The more content in the box, the more likely you are to confuse and possibly alienate your viewers. The StumbleUpon example below is on brand, simple, and the call to action has a very clear purpose .
A Clickable Ad Needs a clear purpose and Call to Action, to be relevant to the space around it, and on brand with the website it will lead the user to and the company it is being designed for.
Associate your brand with a great cause
Prominent Brand & Product Placement. Exclusive ownership of a page with logos, links and content lets readers educates readers about your organization, service or product..

Publicity Boosts: We tweet, and Facebook-post your sponsorship.

Showcase Your Blog, News and Charity Events.

Contact us at 508-303-3424 or info@spedchildmass.com to find out more