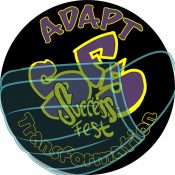 Virtual Conference, through May 25th, 2021. Free. The Department of Mental Health Central Mass Area will host its annual "Success-Fest – Adapt", which is for young adults, young adult allies, parents, DMH staff, and community providers to recognize and celebrate Resilience.
* The Winter & Spring online events will be filled with local experts and community providers to highlight promising practices and innovative ideas, demonstrations and interactive experiences for attendees.
* The target audience includes young adults, parents of young adults, Parent/ Peer Specialists, administrative and/or clinical providers, DMH Site and Area Offices, service providers.
To register or for more information visit https://success-fest.com/ or Carly.Sebastian@Massmail.State.Ma.Us or see the information in the picture below.