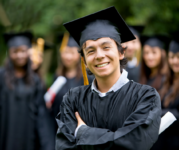 Webinar, January 26, 2021, 7:00 PM, with the Westwood, MA, SEPAC. Basic Rights: Transition Planning (for IEP students ages 14-22) provides an overview of the transition planning process for youth with disabilities ages 14-22 on IEPs.
* The speaker will be Claire Vann from The Federation for Children with Special Needs.
* All families welcome. It is never too early to start thinking about these things and be prepared for what is coming down the pike.
* Workshop topics include:
What is Transition and Why is it Important.
Legal Basis for Transition Planning.
Student Vision, Self-Determination, and Self-Advocacy.
Student and Parent's Roles.
Transition Planning Form (TPF).
Age of Majority; and Timelines.
Timelines, Resources and more.
For more information visit www.westwoodsepac.org/events and scroll down to your desired event, or contact westwoodsepac@gmail.com
For more information about all of the FCSN workshops, vcontact the Federation for Children with Special Needs (800) 331-0688 (in MA) or  info@fcsn.org