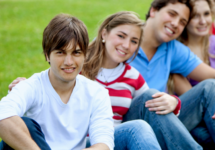 Lexington, MA, April 26th, 2020. This inclusive event is for teens and adults with different abilities is to celebrate in Israel Independence Day (K'sharim Yom Ha'atzmaut) in an accepting environment. There will be crafts, music, dance and snacks for all to enjoy.
* The host of this event will be Temple Isaiah and K'sharim.
* RSVPs are required to liberwatt@verizon.Net or 781)861-3962
* In cooperation with K'Sharim: Connecting People with Disabilities to Jewish Life with support from Jewish Family and Children's Service – New England Yachad – Combined Jewish Philanthropies.