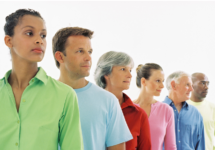 Great Hall, State House, Boston, March 12th, 2020. Commonwealth of Massachusetts Statewide Independent Living Council (MASILC) is hosting a Independent Living Education Day. Topics TBA.
Past years topics have included:
* Align MA AAB regulations with the ADA
* Support Independent Living Centers
* Services and supports for Youth
* Increase funding for AHVP Vouchers &  Access to Health Care
When the schedule is confirmed, the MASILC will encourage you to call your legislators and set a time to visit with them in their offices while you are at the State House. Invite them to you for lunch and the presentations.
For more information, please email info@masilc.org or visit http://www.masilc.org/    The Massachusetts Statewide Independent Living Council (MASILC) is a Governor appointed Council. Members include persons who are knowledgeable about centers for independent living and the services they provide. The Council was established by Executive Order No.373 of William F. Weld, Governor of the Commonwealth of Massachusetts on September 26, 1994. The Council includes representation of individuals with a range of physical and mental disabilities from the various geographic areas within the Commonwealth of Massachusetts.