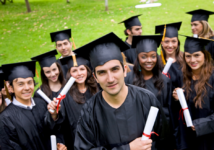 Applications must be submitted by March 1st, 2019. The disAbility Scholarship at Microsoft enables high school students with disabilities to go to college and target a career in the technology industry. It will be awarded to promising high school seniors who plan to attend a vocational or academic college and have a financial need.
* The amount of this renewable scholarship to be awarded is $5,000 per year, up to $20,000 total.
* For more information about scholarship requirements, how to apply and more, visit  www.microsoft.com/en-us/diversity/programs/microsoftdisabilityscholarship.aspx?fbclid=IwAR1X0gtcxk5ueYnxw77p52Q52kk93dihLpbT8iluMk4LG1qGL9O_ZRmFUyI   or contact scholarships@seattlefoundation.org.