When:
2022-08-13T00:00:00-04:00
2022-08-14T00:00:00-04:00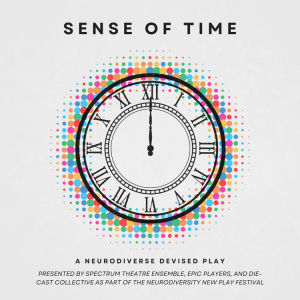 Providence, RI, August 12th, 2022. Free. Spectrum Theatre Ensemble (STE), located in Providence, RI, in partnership with EPIC Players and the Die-Cast Collective, presents the 2nd Annual Neurodiversity New Play Festival.
* This year's festival will feature original work written, performed, and produced by neurodivergent artists from around the country.
The 2nd Annual Neurodiversity New Play Festival will launch a partnership between STE, EPIC Players, and Die-Cast Collective, which is crucial to the neurodiversity movement in New England and will create a network of theatres dedicated to neurodiversity inclusion in the arts.
KEY FESTIVAL EVENTS.
Neurodivergent Short Play Readings – Friday, 8/12 @ 4:30 – 5:30pm at Aloft Hotel, 91 Dorrance St, Providence, RI 02903.
Sense of Time: A Neurodiverse Devised Play: Saturday, 8/13 @ 7:00- 8:00 pm at Social Enterprise Greenhouse, 10 Davol Square Unit 100, Providence, RI 02903.
* AANE folks are also invited to the Closing Night Reception & Silent Auction: Saturday, 8/13 @ 7:30 at the Aloft Hotel which is a 10 min walk from the event
Tickets are available by clicking by visiting www.stensemble.org/tickets?fbclid=IwAR3LSOWfjMf5LbxUx50Bf4XX7mwZfcrZNfhmtRlg3YRl_SvUqIbNx7CA5gg
COVID Policy: Per state and local guidelines, patrons are not required to show proof of vaccination, though the wearing of masks is strongly encouraged since these readings take place indoors.