When:
2020-07-21T00:00:00-04:00
2020-07-22T00:00:00-04:00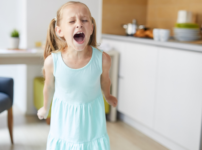 Webinar, July 21st, with Think:Kids at Massachusetts General Hospital. Live Q&A with Dr. Stuart Ablon. Dr. Ablon is author of the books Changeable: The Surprising Science Behind Helping Anyone Change, Treating Explosive Kids, and The School Discipline Fix.
* Dr. Ablon's live Q&A's focus on addressing challenging behavior during this time of stress and uncertainty. Special guests and themes will focus on topics related to the current challenges that parents, educators, and adults who work with kids, are experiencing during the pandemic.
To register or for more information visit www.facebook.com/events/329641384696410/  or contact thinkkidsinfo@partners.org.