When:
November 21, 2020
all-day
2020-11-21T00:00:00-05:00
2020-11-22T00:00:00-05:00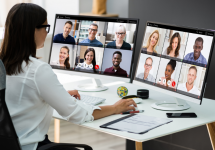 Virtual Conference, November 21st, 2020, 9:30 AM, with Boston Public Schools. Free. The BPS Parent University and Countdown to Kindergarten present a Virtual Fall that will focus on supporting families with the challenges of learning remotely amidst COVID-19.
*  Presenters and panelists will be on hand to lead, listen and share best practices that will assist families and students in being successful during this unprecedented time.
Topics:
The Balancing Act: Working and Learning at Home – PARENT TO PARENT: Parents helping parents survive during the COVID 19 pandemic.
* The COVID-19 pandemic has affected everyone. This means we are all going through this together. Family and friends, we may normally turn to for help are also experiencing similar feelings, making it difficult to reach out to and lean on our usual network of support. Furthermore, for parents, the home has become everything: work, school, and the social environment. The fact that we all need to practice social distancing to keep ourselves and others safe affects our mental health in an even greater way. Come learn what parents and school staff are experiencing in an hour panel discussion ending in strategies to help get through this time.
First Teacher and Countdown address Navigating Emotions and Stress – First Teacher will walk participants through the dangers of stress and the effects on the body. Participants will engage in stress-relieving techniques to help manage the stress of the season that could cause long term health effects.
Concurrent Learning Sessions –Supporting Students during the Pandemic – Families will build knowledge and capacity to support their students in ELA and mathematics in remote learning. Learn how to make use of familiar objects and activities around the house, to create learning experiences, that will lead to better mathematics outcomes for their student.
Gen Ed – K-5 &  Special Ed – K-5 – Participants will engage in meaningful conversations around what is working and what needs tweaking with at home learning, explore strategies to help children with special needs learn at home, including online resources, routines, and daily structure, and understand how and the importance of setting up weekly parent-teacher Zoom meetings. Participants will also have q & A with a district special education administrator.
For registration and virtual link info, visit  www.eventbrite.com/e/supporting-families-during-remote-learning-virtual-fall-conference-2020-tickets-125343956147   or contact Parentuniversity@bostonpublicschools.org