When:
September 14, 2019 – November 16, 2019
all-day
2019-09-14T00:00:00-04:00
2019-11-17T00:00:00-05:00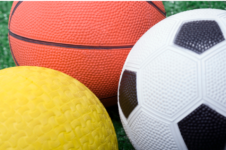 Southborough, MA, September 14th – November 16th, 2019. For children ages 6-12 years old with and without intellectual disabilities. Special Olympics Massachusetts' Developmental Sports is an extension of the Young Athletes program, and focuses on a variety of sport specific skills that children can use in future team participation.
*  Children may attend this program if there is not a competitive Special Olympics team in their area.
*  Developmental Sports is meant to introduce children to the world of competitive sports in a gradual, fun and
non-intimidating manner. The program helps prepare children for the next step in their sports participation.
Student volunteers will be participating with the athletes each week and will be covering basic skills and
drills in the following sports:
Week 1: Athletics (Track & Field)
Week 2: Basketball
Week 3: Poly Hockey
Week 4: Soccer
Week 5: Softball
Week 6: Volleyball
For more information, visit please complete the online registration form at this link:   https://specialolympicsma.org/wp-content/uploads/2019-Fall-Season-Developmental-Sports-Flyer.pdf
Or contact Eric Archambault, Program Operations Manager, Special Olympics Massachusetts, eric.archambault@specialolympicsma.org
* A wait list for the program will be created after the first 20 sign ups.