When:
2018-10-05T00:00:00-04:00
2018-10-06T00:00:00-04:00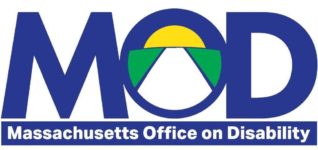 Somerville, October 5th, 2018, 10 a.m. – 12 noon. Free and open to the public. The Massachusetts' Office on Disability's annual Summit is an opportunity to hear opinion leaders and agenda setters from the disability community. Speakers will include state officials, agency heads, senior staff of disability organizations, representatives from major employers in the Commonwealth, elected officials, and members of the disability community and their families. Topics will include:

Healthcare
Employment
Addiction
State services
* Designed to bring together and inspire leaders, advocates and persons with disabilities by focusing on issues that impact the disability community.
* Registration is General Admission. Seating is limited and first-come first-serve.
To register or request accommodations contact Evan www.mass.gov/event/2018-disability-summit-2018-10-05t080000-0400-2018-10-05t123000-0400?utm_source=Access+New+England+Newsletter+June+2018&utm_campaign=Access+New+England+Newsletter+October+2017&utm_medium=email or mod-events@mass.gov or MOD's main number at 617-727-7440.