When:
2018-04-06T00:00:00-04:00
2018-04-07T00:00:00-04:00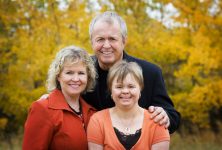 Framingham State University, April 6th, 2018. The Citizen's Advisory Board of the
Middlesex West Area Office of the Department of Developmental Services and Framingham State
University invite the public a to Legislative Breakfast.
** This is a dialog with state legislators on how to improve and enhance community supports for people with developmental and intellectual disabilities (DD/ID).
* It will feature self‐advocates with ID/DD, providers and family members, all with connections to the MetroWest area.
* Former State Representative Tom Sannicandro, now the director of the Institute for Community Inclusion at UMass, Boston, will be the MC.
* The Department of Developmental Services' (DDS) Middlesex West Area office covers 14 cities and towns: Ashland, Dover, Framingham, Holliston, Hopkinton, Hudson, Marlboro, Natick, Northboro, Sherborn, Southboro, Sudbury, Wayland and Westboro. The Citizen's Advisory Board (CAB) is comprised of families, professionals, and self‐advocates living or working in these areas.
* For more information and how to register please contact MetroWestDDSCAB@gmail.com.