When:
November 13, 2020
all-day
2020-11-13T00:00:00-05:00
2020-11-14T00:00:00-05:00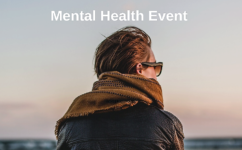 Portland, ME, November 13th, 2020. For those involved in trying to effectively meet the needs of youths with social, emotional, and behavioral challenges. This conference is about how to start moving things in the right direction, and features the latest interventions and esteemed speakers.
*  Key Note Speaker: Lives in the Balance Board member Mona Delahooke, Ph.D., author of Beyond Behaviors: Using Brain Science and Compassion to Understand and Solve Children's Behavioral Challenges.
 *  There will also be a wide array of breakout groups for parents and educators related to advocacy, Collaborative & Proactive Solutions, how to implement CPS within a PBIS framework, anti-racist work, eliminating the use of restraint and seclusion, and managing schools and families during a pandemic.
*  Additional breakout group options will be added in the next several months, and you won't need to register beforehand to participate in a particular breakout group.
 For more information about registration and fees, visit www.eventbrite.com/e/lives-in-the-balance-10th-annual-summit-tickets-113831158058  or contact Liz@livesinthebalance.org.