When:
November 16, 2017
all-day
2017-11-16T00:00:00-05:00
2017-11-17T00:00:00-05:00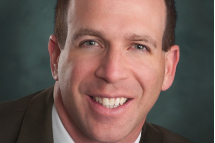 Needham, November 16th, 2017. Free.Colleges and universities can read an essay or review a transcript, but they don't know the true essence of a student until they look into their eyes, see their passion, and learn why they are unique. Being a confident and skilled communicator is not exclusive to the way you talk, listen, or use body language. It's also about having a growth mindset and critical self-awareness. In this interactive workshop, students and parents will learn strategies to overcome various learning or social challenges including anxiety, ADHD, and low self-confidence, and will leave energized and passionate about maximizing their potential.
The speaker will be Mark Altman, Founder of MindsetGo.
Workshop participants will learn how to:
Identify and articulate your most valuable selling points
Make a stellar first and lasting impression
Create a personal elevator pitch.
RSVPs are required to info@commlearn.com or call (781) 444-5193 or visit http://www.commlearn.com/whatsnew/join-us-november-workshops/