When:
January 13, 2021 – February 24, 2021
all-day
2021-01-13T00:00:00-05:00
2021-02-25T00:00:00-05:00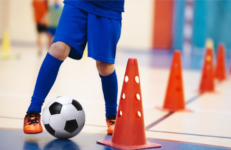 Sudbury, January 13th – February 24th, 2021 , with the Sudbury Recreation Department.  For ages 8 – 14 with a range of special needs. Challenger Sports provide boys and girls with an opportunity to receive high-level soccer coaching from a team of experts.
*  Futsal soccer is indoor soccer, scaled down to small sided games usually 5v5 or 4v4 with a smaller ball.
Challenger Programs aim to improve:
Balance, Agility and Coordination
Technical Skills
Gross motor skills
Physical Development
Social skills & Self confidence
Communication & Teamwork
All programs will follow COVID-19 protocol and guidelines for maintaining a safe and healthy environment.
To register or for more information visit https://sudburyrec.com/info/activities/program_details.aspx?ProgramID=30495  or contact recreation@sudbury.ma.us or (978) 443 – 1092.