When:
February 26, 2020 – April 24, 2020
all-day
2020-02-26T00:00:00-05:00
2020-04-25T00:00:00-04:00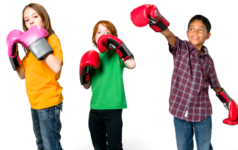 Hingham, MA, February 26th – May 20th, 20120. The South Shore Special Needs Athletic (SNAP) is hosting a Boxing program for students with special needs in middle and high school who receive special education services.
* Each class will typically consist of:
A short period of stretching
Circuit fitness training designed for multiple levels of ability (such as squats, step ups, push-ups, etc.)
Instruction in boxing technique and executing punches and punch combinations on a heavy bag
The program is designed to improve physical conditioning, body awareness, mind-body connection and personal confidence. The exercises are designed so that individuals can participate at different levels of ability. We welcome you to join in the fun.
The program will be limited to 10 participants and 1:1 support will be provided to students who require it.
Registration, completed forms, and payment must be received by February 21.
Fees apply, registration is required to   www.southshoresnap.com/winter-20192020-boxygen?fbclid=IwAR0O_efsmz4vmfJjqprXPt-lXyMqcSquMRBTuAiv7yxjke7L2uQR43ieV6c or contact southshoresnap@gmail.com