When:
February 24, 2021
all-day
2021-02-24T00:00:00-05:00
2021-02-25T00:00:00-05:00
11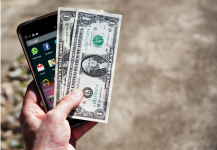 Webinar, February 24th, 2021, 6:30 p.m., with the NNortheast Arc of Danvers, MA. For families caring for a school-aged child with an Autism Spectrum Disorder.
* Topics include: sdsd
Understanding your child's unique needs
Documenting and organizing your concerns
Developing a Parent Statement for the IEP
Communicating more effectively.
Fees apply, registration required to https://ne-arc.org/event/autism-support-center-virtual-autism-parent-training-on-how-to-prepare-for-an-iep-meeting/
or contact the Autism Support Center at ASC@ne-arc.org or 978-777-9135.