When:
March 19, 2022 – March 23, 2022
all-day
2022-03-19T00:00:00-04:00
2022-03-24T00:00:00-04:00
Virtual Conference, March 19th, 2022, with The Federation for Children with Special Needs of Massachusetts. Visions of Community  is the Federation's annual conference for parents and professionals caring for children with special needs.
*  The conference includes workshops on topics such as, IEPs and other special education issues, impact of trauma, self-care, health services and benefits, and transition planning.
* Workshops are offered in English, Chinese, Haitian Creole, Portuguese, Somali, Spanish, and Vietnamese.
* There will also be Virtual Exhibitors sharing information about their services that support families.
Workshops and Speaker info TBA in early 2022. 
* For more information visit https://fcsn.org/voc-2022-faqs/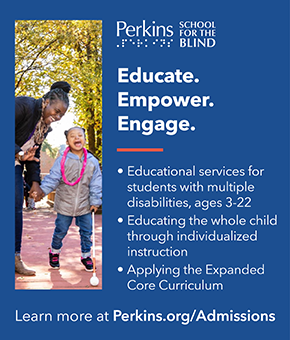 2021 Conference Topics and Speakers Included:
Keynote: Dr. Rosemarie Allen – Ensuring your Child is Honored, Valued, and Connected. Dr. Allen's non-profit Institute for Racial Equity & Excellence (IREE) serves as the lead agency for ensuring equity in educational practices throughout the nation. She also serves as a contractor for the National Center for Pyramid Model Innovations focusing on equity, implicit bias, and culturally responsive practices in the Pyramid Model for Supporting Social Emotional Competence in Infants and Young Children.
   Youth Keynote: Sophie Scrimgeour– Sophie recently graduated from Bridgewater State University with a Bachelors of Arts in Sociology with minors in Special Education Professional Practices and Psychology. Diagnosed at the age of 12 with Asperger's Syndrome, she has been an avid volunteer for Special Olympics Massachusetts, a peer buddy for Best Buddies, and the President of the Best Buddies chapter at Bridgewater State from 2018-2020.
   Pam Nourse –  Federation Conference Welcome. Pam is the Executive Director Federation for Children with Special Needs. 
For more information visit or to register visit https://fcsn.org/voc/
Scholarships are available – please email voc@fcsn.org or call (617) 236-7210  
2021 Workshop Descriptions:
Tuesday, March 2, 2021 Community Through Play: Effectively Building Connections Through Zoom
Wednesday March 3, 2021 Embracing Play–How Parents and Professionals Can Support Language Development Through Play
Thursday, March 4, 2021 Understanding How Universal Design for Learning Will Help Your Children Thrive
Friday, March 5, 2021 Improving Learning for Students With Hidden Disabilities
SATURDAY MARCH 6th
Youth Self Advocacy Youth Forum – 10:30 am – 12:00 pm
Youth College Navigator Youth Forum  -10:45 am – 11:45 am
Silver Lining: Lessons for Innovative Partnerships in a Pandemic
Beyond Basic Special Education Rights: How To Navigate a Dispute With the IEP Team
Accessing Genetic Resources for Children with Special Needs
Unlocking the Language in the Script: Empowering Communication through Echolalia
Overall effectiveness of Quality Management in Behavioral Health
Early Detection of Autism Spectrum Disorder: ASD Diagnostic Testing
Exploring the Intersection of Race and Disability – A Conversation About Equity and Access
No Sibling Left Behind
Executive Function: What Parents Need to Know
Access to Health Care Services for Immigrants During the COVID-19 Pandemic: Barriers, Challenges, Opportunities and Lessons Learned
Turning 18: How Parents Legal Rights Change
Advocating for Your Child
Educating parents on the purpose of a bilingual assessment
Let's Get Organized (Hãy tổ chức sắp xếp)
General Session Youth Forum
Youth Keynote Session ll -General Session Youth Forum
What is MRC and How Do I Get There? Transforming Services for Youth and Young Adults at the Massachusetts Rehabilitation Commission Transition (ages 14-22) Intermediate English
Making Family Engagement Real: Its Importance to Public Health
Special Ed and Stress: How to Keep Calm and Advocate On
Healthy Relationships and Sexuality Education for Students with I/DD and Autism
Take Time To Take Care: Self-Care for Busy Caregivers
Balancing the Social-Emotional Needs of All the Children in the Family
Identity Matters: Providing Effective Advocacy for LGBTQ, LEP and Other Underserved Communities
Parent Empowerment of the College-Bound Child
Understanding PANS/PANDAS How To Navigate This Disorder & Legislative Hurdles for Treatment Coverage
Promoting Equity and Excellence: Rewards and Challenges of Including Students With Disabilities in Urban Classrooms
The Use of Music Therapy in Supporting Children With Special Needs
Your Child's IEP: The Families Role and Rights
Virtual Learning and Empowering Families of Students With Dis/Abilities
Supporting Siblings of Children With Disabilities and Special Health Care
Desatando os nos e formando laços: testemunho de duas mães
Tips for Telehealth (Sức khoẻ Qua mạng-teleheath)
Disability History Game – Youth Forum
Mini Youth Sessions – Youth Forum
Implicit Bias: A Closer Look at Special Education
Update on Autism Insurance-What's New With ABA, Telehealth, Behavioral and Mental Health Supports
Using Psychosocial Data To Improve Special Education Service Delivery
Special Needs Trusts and ABLE: Working Together To Improve Life Quality and Facilitate Independence
Routines and Children: How Routines Support Learning, Development, Relationships
Motivating Neurodiverse Learners To Do the No-Fun, Boring and Tough Stuff: From Remote Learning to Household Chores, Helping Kids Get Started, Persist and Finish Tasks
Strengthening partnerships with immigrant families through language justice
Key Special Education Law Updates
Transition Assessment, Services and IEP Development: What, When, and How -Transition (ages 14-22)
Building Self-Care and Resilience During the Pandemic (疫情下的自我关怀与韧力)
"This Is My Child": Tools and Tips To Effectively Tell the Life Story of Your Child  "Este es mi hijo": herramientas y consejos para contar de forma eficaz la historia de vida de su hijo
Special Education -Dialogando com Familiares de Crianças Portadoras de Necessidades Especiais (desabilidades): recovery, representações e valores culturais, saúde mental e desenvolvimento infantilDialoging with Family Members of Children with Special Needs (disabilities)
Special Education during COVID-19 ( Giáo dục đặc biệt thời COVID-19)