When:
September 2, 2021 – September 30, 2021
all-day
2021-09-02T00:00:00-04:00
2021-10-01T00:00:00-04:00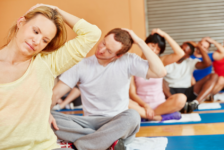 Virtual Class, September 2nd – 30th, 2021, with Thrive of Marlborough, MA. For teens and young adults with intellectual and developmental special needs. Join in for some gentle yoga and stretching.
* Instructor  Sharon Santello will lead you through a gentle Hatha Vinyasa style class.
* All levels welcome.
Fees apply, registration is required to www.icanthrive.org/event/virtual-yoga  or contact Patty Carlson at pcarlson@icanthrive.org or leave your contact information at 508-485-4227 x 1115.