When:
2021-04-21T00:00:00-04:00
2021-04-22T00:00:00-04:00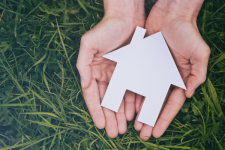 Online, April 21st, 2021, with the Boston Center for Independent Living. BCIL's individual services and systemic advocacy address areas critical to people with disabilities, including housing, healthcare, employment, long-term care, transportation, adaptive technology, communications, civil rights law, and education.
* Virtual Housing Workshops are held on the first and third Wednesday of every month to learn more about and how to apply for affordable housing options in your area.
* Staff will answer all your questions and put you on the path to finding the housing that is right for you.
This workshop will teach you about:
 •  Types of housing available in the Boston area
•  Navigating subsidized and affordable housing
•  Conducting a housing search
•  Communicating with housing authorities, agencies, and landlords
•  Completing applications for state voucher programs
•  How to request reasonable accommodations for your disability
* Each workshop will include a period when you can ask questions.
For more information visit https://bostoncil.org/event/housing-workshop-3/all/ or contact email Jackie at jmcglinchey@bostoncil.org with your full name and phone number. You will receive a confirmation email from
Jackie that will include the Zoom webinar link and password.
* To request reasonable accommodations, please let Jackie know when you register.