When:
2021-10-23T00:00:00-04:00
2021-10-24T00:00:00-04:00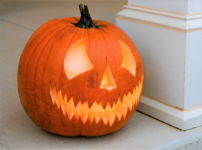 Penn Brook School, Georgetown, MA, October 23rd, 2021. The Georgetown Special Education Parent Advisory Council will host this special-needs family event.
* Trick or Trunk is a SAFE trick or treating event. Park and decorate the back
of your vehicle or trunk and give out candy, treats, or other small things to children as they go from vehicle to vehicle in costumes.
  
 * Costume Parade & Trick or Treating
*  Costume & Display Contest
*  Petting Zoo
*  Food & Drinks
 * Trunk Decorating $12.00 per vehicle.
 * Walk-On Participants $20.00 per vehicle.
Registration is required for both hosting vehicles and Trunk or Treating to www.facebook.com/photo?fbid=10223344417912459&set=pcb.5892109650831662   or contact georgetownsepac@yahoo.com.