When:
September 23, 2022
all-day
2022-09-23T00:00:00-04:00
2022-09-24T00:00:00-04:00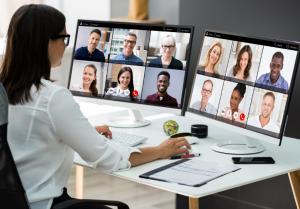 Webinar, September 23rd, 2022, with The Massachusetts Department of Elementary and Secondary Education (DESE).
* 2021-2022 Family Engagement Professional Development Opportunities
* Family Engagement Coordinators Networking & Professional Development Series.
The MA Department of Elementary and Secondary Education (DESE), The Family Engagement project, will be hosting a series of networking and professional development opportunities for
Family Engagement Specialists
ELPACs
SEPAC leaders
Administrators
The theme for this year's series will be Building Authentic and Effective Relationships with all Families.
The 2021-2022 series will be virtual (unless otherwise noted) and will commence with a statewide kick-off event and be followed by webinars, networking sessions, book discussion groups, and a culminating statewide family engagement summit.
To register or for more information visit https://survey.alchemer.com/s3/6613858/2021-2022-Family-Engagement-Coordinators-Networking-Professional-Development-Series  or contact Olga Lopez, Family Engagement Specialist, Olga.M.Lopez@mass.gov or 781-338-6315.