When:
2021-10-18T00:00:00-04:00
2021-10-19T00:00:00-04:00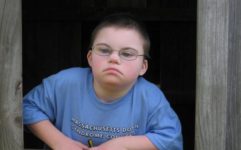 Virtual Event, October 18th, 2021, 7 p.m., with the Massachusetts Down Syndrome Congress. The Massachusetts Down Syndrome Congress's (MDSC) support group for family members who have a loved one with Down syndrome and a mental health diagnosis.
* Does your teen or adult loved one with Down syndrome also have a mental health diagnosis such as Depression, Anxiety, Obsessive-Compulsive Disorder or Bipolar Disorder?
* Often these illnesses bring on a change in daily living skills, mood, or interest in activities once enjoyed. Seeing these changes and regression in your loved one can be very difficult.
* The MDSC offers a support group for parents/caregivers of teens and adults with Down syndrome who also have a mental health diagnosis of:
depression
anxiety
obsessive-compulsive disorder
bipolar disorder
* Meetings are held monthly and alternate between informal chats and facilitation by a licensed counselor.
* To RSVP or join the private Facebook group to connect with other parents and caregivers, share resources and obtain mutual support, contact Colleen Endres, MDSC Teen and Adult Services Director, at cendres@mdsc.org or 781-221-0024 x207.