When:
2022-05-17T00:00:00-04:00
2022-05-18T00:00:00-04:00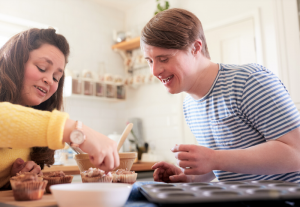 Webinar, May 17th, 2022, 6 p.m., with Communitas, Inc. of Wakefield, MA. Supported decision-making is an alternative to guardianship for individuals with an intellectual or developmental disability.
* This option allows an individual to make their own decisions with the support of a team of their trusted supporters.
* Emily Berheide, M. Ed., OTR/L will be joining Communitas virtually for a conversation about Supported Decision Making and other alternatives to guardianship.
* Learn about why SDM is an important option to consider.
* Hear about how it empowers young adults to keep their rights and be respected for their decisions.
* Share your own experiences with this topic and ask questions
Registration is required to Becky Mann at 781-587-2300 or by email at bmann@communitasma.org for the Zoom link.