When:
January 14, 2023 @ 9:00 am
2023-01-14T09:00:00-05:00
2023-01-14T09:15:00-05:00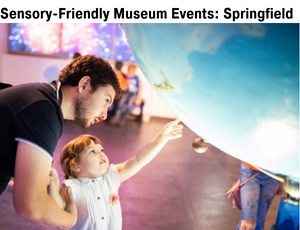 Springfield, MA, January 14th, 2023. The Amazing World of Dr. Seuss Museum and the Springfield Science Museum, will host Sensory Friendly Saturdays, the second Saturday of each month, 9 am to 11 am.
* Sensory Friendly Saturdays provide less noise, less bright light, and cool-down spaces for those who have sensory sensitivity.
* The museums will open early, with some exhibits modified to provide an opportunity for people with a range of differing abilities to experience the exhibits..
* Trained staff and volunteers will be on hand to answer questions and, if necessary, direct visitors to a quiet space that provides a chance to cool down and take a break.
* Sensory-friendly crafts for all ages will be available in the Cat's Corner.
* Parents and caregivers must stay with their children at all times.
* The modifications are enabled until 11 am.
* The staff created preview guides for families to read together before visiting the museums and made decisions about which exhibits they could modify to be more friendly to visitors with sensitivity to noise, lights, and movement.
For more information visit https://springfieldmuseums.org/series/sensory-friendly-saturday-2/  or contact 413-263-6800, info@springfieldmuseums.org.