When:
2021-10-26T00:00:00-04:00
2021-10-27T00:00:00-04:00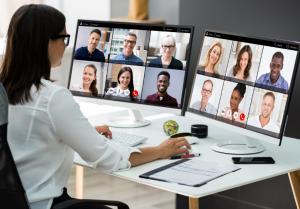 Webinar, October 26th, 2021, with the Special Needs Advocacy Network of Massachusetts. With Michael Gregory- This workshop will review the importance of parent participation in the IEP – laws, regulations, guidance and BSEA cases that touch on parent participation and how Advocates can support parent participation or undermine it.
About the Speaker: Michael Gregory is Clinical Professor of Law at Harvard Law School, a Member of the Faculty at the Harvard Graduate School of Education, and Managing Attorney at the Trauma and Learning Policy Initiative (TLPI), a joint program of MAC and Harvard Law School.
* Mike co-teaches Harvard's Education Law Clinic, in which law students represent individual families of traumatized children in the special education system and participate in TLPI's larger systemic advocacy to create trauma-sensitive schools. "
To register or for more information visit www.spanmass.org/span-program-calendar.html   or contact 508-655-7999 or info@spanmass.org.