When:
September 7, 2019 – September 8, 2019
all-day
2019-09-07T00:00:00-04:00
2019-09-09T00:00:00-04:00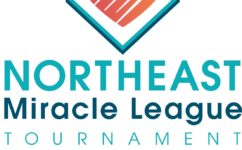 Springfield, MA, September 7th & 8th, 2019. For players with special needs  ages 4 – 21 and their families from surrounding Miracle Leagues in MA, NY & CT. The Miracle League of Western MA and the Western Mass Sports Commission have joined together to create the first Northeast Miracle League Tournament, to be held at Springfield College.
Event highlights include:
Playing a game at Archie Allen Field, the new adaptive baseball field at Springfield College.
Each family receives a complimentary room at the La Quinta Springfield, on Saturday, September 7th.
Breakfast of Champions Award ceremony on Sunday, September 8th.
Player medals and t-shirts.
Complimentary entry for each player to the Naismith Memorial Basketball Hall of Fame and the Springfield Museums (home of the Amazing World of Dr. Seuss).
Chance to play teams from around the Northeast.
Celebrity first pitches for each game.
For more information visit https://miracleleaguewestma.com/special-events/ or contact Please contact Michelle Harter at mharter@explorewesternmass.com or 413-755-1347 with any questions.