When:
November 15, 2022
all-day
2022-11-15T00:00:00-05:00
2022-11-16T00:00:00-05:00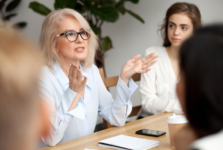 Virtual Conference & Exhibitor Fair, November 15th, 2022, 8 am – 4 pm., with the Massachusetts' Recruitment, Training, and Support Center for Special Education Surrogate Parents.
* The 2022 Making a Difference conference for SESPs will be held as a virtual event this year.
* This annual event provides an opportunity for Special Education Surrogate Parents (SESPs), Foster/ Adoptive and Kinship Caregivers, Educators, Child Welfare Providers, and other Community Partners to experience a full day of high quality education and networking. * Come away with an invaluable amount of information and resources.
Attendees will come away with information and resources to assist them with supporting the at-risk students they serve.
* Hear topics related to the education and support of at risk students, particularly those in the custody of the Department of Children and Families.
* SESPs will have an opportunity for attendees to learn and network with each other, child welfare professionals, and RTSC and SESPP staff.
2022 TBA
For more information visit https://fcsn.org/making-a-difference-conference/ or contact rtsc@fcsn.org

The 2021 conference featured Keynote Speakers:
* Rodney Walker: Rodney Walker, a Chicago native, the author of A New Day One: Trauma, Grace, and a Young Man's Journey from Foster Care to Yale. Given the obstacles placed before him as a foster child, Rodney struggled academically and socially in school.
* In his early years of elementary school, he was placed in special education, repeated the fourth grade due to poor academic performance, and underperformed with a sub-1.5 GPA in his Freshman year of high school. But through trauma-informed mentorship and education, Walker overcame these adverse experiences and redirected his path.
* He went on to graduate with degrees from Morehouse College and Yale University – all before the age of 25. Today, he is an award-winning entrepreneur and recently obtained his Master's in Education degree from Harvard.
* Dr. Nancy Rappaport – Child Psychiatrist, Author, Professor of Psychiatry at Harvard Medical School. A board-certified child and adolescent psychiatrist, Dr. Rappaport is currently a part-time associate professor of psychiatry at Harvard Medical School. Her research, teaching, and clinical expertise focus on the collaboration between education and psychiatry.
* Dr. Rappaport is the co-author of the The Behavior Code: A Practical Guide to Understanding and Teaching the Most Challenging Students , written with behavior analyst Jessica Minahan.
2021 Speakers and Agenda
* Speakers:
Michelle Poulin, Supervisor, Western MA Monitoring Team, Department of Elementary and Secondary Education
Pam Nourse, Executive Director, Federation for Children with Special Needs
Commissioner Linda S. Spears, Commissioner, Massachusetts Department of Children and Families
Megan Ronzio,Program Director, Special Education Surrogate Parent Program
Presenters:
Lourdes Alvarez-Ortiz, Ph.D., School Psychologist, Educational Consultant
James Morrison, Education Manager, Department of Children and Families
Jennie H. DunKley, Special Education Consultant, Advocate and Trainer, JDK Communications: Special Education Consulting
Meri Viano, Associate Director, Parent/Professional Advocacy League
Renée Marchant, Psy.D., Pediatric Neuropsychologist, NESCA (Neuropsychology and Education Services for Children and Adolescents)
Dan Ahearn practices disability, special education, education, and children's law.
Myrto Flessas, Coordinator of Mediation and Facilitation, Bureau of Special Education Appeals
Kimm Topping, Program Manager, Safe Schools Program for LGBTQ Students
Pat Nemia, Project Director, Mass Family Voices and the Massachusetts Family to Family Health Information Center, Federation for Children with Special Needs
Suzanne M. Slattery, PhD, Psychologist
Laurie Keegan, Co-Founder, Advocate, Abled Advocacy
Jennifer Greene, DCF Ombudsman, DCF Office of the Ombudsman
Cory Mikolazyk, M.Ed., CAGS, Director of Student Services, Foxborough Public Schools
Elizabeth S. Fitzmaurice Ed.D., Assistant Superintendent for Student Services, Newton Public Schools
Cindy D. Rosenberg, M.Ed., The Administrator of Special Education & Pupil Personnel Services, Chelsea Public School District
Moira Creedon, PhD., Pediatric Neuropsychologist, NESCA (Neuropsychology and Education Services for Children and Adolescents)
Topics 
A Guide to Trauma-Informed IEP Goals
Trauma-Focused Evaluations: Cultivating Healthy Emotional Regulation Skills & Social Skills
DCF Education – Policies, Procedures, and Current Key Topics
We are in this together : Mental health and Trauma are Real
Secondary Trauma, Self Care and Resilience
BSEA Mediation and Facilitation
Special Education Directors: Best Practices on School Return
DCF Office of the Ombudsman
Understanding the Discipline Requirements under the IDEA, Dan Ahearn, Esq.
Supporting LGBTQ Youth
Transition Planning
Trauma Sensitive Schools
The Importance of Considering Health in the Special Education Process
Meeting Student Trauma with a Strengths-Based Approach
Assessing and Treating School Refusal
Meeting with Commissioner Linda S. Spears