When:
March 26, 2022 – March 27, 2022
all-day
2022-03-26T00:00:00-04:00
2022-03-28T00:00:00-04:00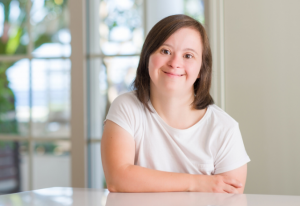 Virtual Conference, March 26th & 27th, 2022, with the Massachusetts Down Syndrome Congress.
* The 2022 Key Note Speaker will be Sujeet Desai. Sujeet is a Musician, Motivational Speaker, First Individual with Down Syndrome to Play at Carnegie Hall. . Sujeet has mastered more than 7 musical instruments – b-flat and bass clarinets, alto saxophone, violin, trumpet, piano and drums – and has received numerous awards for his musical accomplishments.
* In 2015, Sujeet became the first person with Down syndrome to perform at the prestigious Carnegie Hall, where he received a standing ovation.
* He has received a President's Award in Singapore, Dubai and Trinidad and has performed for audiences in 40 states and 15 countries.
* In addition to the keynote address, Sujeet will give an exclusive musical performance during the live launch ceremony.
The 2022 conference also features a broad array of live interactive workshops, specialty workshops, and a self-advocate track.
* The conference also features dozens of sessions for people with Down syndrome, their family members, health care professionals and educators.
* These sessions will feature the latest research findings and timely information from national and local experts on a range of topics related to Down syndrome.
Fees apply, registration is required to the Massachusetts Down Syndrome Congress https://mdscconference.org/ or contact 781-221-0024.

2022 Conference Topics Include:

Diversity and Inclusion in Down Syndrome Research: NIH and the INCLUDE Project

DS-ASD Toolkit of Strategies

Music, Me, and You!

Supporting People with Down Syndrome and Their Mental Health Care Needs
Alzheimer's Disease Research Focus: Updates on Current and Upcoming Clinical Trials
The Future Starts Now: Optimizing Health and Development for Children with Down Syndrome from Birth to 5 with Practical Tips for Families and Cutting Edge Research
Changing The Scripts: Supporting Healthy Sexuality for People with Down Syndrome
The Intersection of Down Syndrome and Diversity, Equity, and Inclusion
Obesity, Diet, and Exercise: Recommendations and Practical Strategies for Families
Voices of Siblings: Including Brothers' and Sisters' Perspectives
Supporting Positive Behavior in Children and Teens with Down Syndrome: The Respond but Don't React Method
ADHD and Down Syndrome: Medical and Psychosocial Considerations
And much more
PAST CONFERENCE TOPICS.
THE 2021 CONFERENCE FEATURED:
Opening celebration
Sponsor and exhibitor galleries
Recorded presentations
Live, interactive workshops
Topics will include:
What You Need to Know about COVID-19 and Down Syndrome
LIVE WORKSHOP – 1% Better: A Chat with Chris Nikic on Reaching Your Full Potential
Chris Nikic, Ironman 140.6, Special Olympics Ambassador, Public Speaker, High School Graduate
Keeping Children and Adolescents with Down Syndrome Healthy: All the Medical Updates that Parents Need to Know
Care for the Givers: A Gentle and Restorative Yoga Offering
Spending, Saving and Personal Innovations
Behavioral Therapy For Children with Down Syndrome: Advocacy and Research Updates
New Parents: Sharing Our Stories
Tapping Into Creativity
The Evolving Landscape of Down Syndrome Associated Alzheimer's Disease
Grandparents Share and Connect
Stronger Together Siblings: A Workshop for Brothers and Sisters (ages 8-18) of Individuals who have Down Syndrome
Game Night!
Congress and the Health Research Agenda
Music and Movement
Unified Fitness Session
Mental Health Causes for Behavior Change during a Pandemic in Adolescents and Adults with Down Syndrome
D.A.D.S. (Dads Appreciating Down Syndrome) – Sharing and Connecting
Breastfeeding Babies with Down Syndrome
Healthy Communication: Managing Stress and Tips to Stay Calm
Connecting Families to Research that INCLUDEs Them: Advancing Down Syndrome Research at the National Institutes of Health (NIH)
Crafting Slam Style Stories
Creative Writing with Jillian and Kate
Translating Down Syndrome Neuroscience Research
Dance Party with DJ Dan'o!
Down Syndrome Clinic to You (DSC2U): A New Virtual Clinic for All Families
Educational Rights and Advocacy for Students with Down Syndrome During Covid-19
Health Care for Adults with Down Syndrome
Planning for Employment During a Pandemic: If Not Now, When?
Planning for the Future
Teaching Children with Disabilities to Read During a Pandemic
Teaching Children with Disabilities to Write During a Pandemic
Using Sign-Supported Speech with Children with Down Syndrome
Wellbeing for the Mind, Body and Wallet: Tips for Professional, Physical and Financial Health
What We Know About Down Syndrome and Autism: Common Questions and the Latest Research
Working at Home on Language Skills During the School Years: First Grade to Middle School