When:
2020-04-01T00:00:00-04:00
2020-04-02T00:00:00-04:00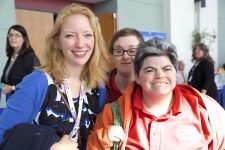 Worcester, April 29th, 2020. . UPDATE: Due to concerns from the Coronavirus, this event is postponed and will be rescheduled to a later date. Please visit the event link below for more information from the host.
Fees apply, registration is required to the Massachusetts Association of Developmental Disability Providers https://www.addp.org/2020-lead-conference-be-rescheduled or contact 508.405.8000.
The LEAD! "Inclusive Communities," 2020 conference theme this year is Emerging, Promising and Innovative Collaborations
Past LEAD conferences have focused on on supporting active participation in and acceptance of everyone in their communities regardless of age, (dis)ability, race, gender, religion, sexual orientation, national origin, and any other protected status
* The conference provide a space for professionals and advocates in the intellectual and developmental disabilities (I/DD) community opportunities to hear the latest ideas, trends, practices, and policies impacting services; engage in discussions to generate new solutions; and network.
* Hosted by the Association of Developmental Disability Providers (ADDP).
* PAST KEY NOTE SPEAKER – 2018 Key Note was speaker is Mario Arnauz Bonds,  a singer/song writer and author, and cast member from the 2012 run of the Oxygen Network's The Glee Project. Mario's story is one of him going totally blind at age 10, abuse, abandonment, poverty, homelessness and many other challenges. However he overcame many of them to find success in his personal and professional life.