When:
2022-08-17T00:00:00-04:00
2022-08-18T00:00:00-04:00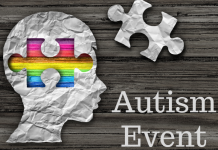 Webinar, August 17th, 2022, with the Autism / Aspergers Network in Watertown, MA.  It's already "Back-to-School" time.  In June, you and your child managed to transition from the structured routine of school to the jumble of childcare arrangements,  and educational and recreational programs that can make summer so challenging.
* Now, it's August and you have to transition back, but back to what?  A new school perhaps? New teachers? New classmates? New friends? New bus routes?
* Transitions can be scary.  This 90 minute webinar is intended to reduce the anxiety parents and their children feel about returning to school in the fall.  Parents will learn:
How to plan for and preview changes in your child's school routine.
How to involve your child in the process of getting ready for the new school year.
How to set up a meeting with your child's IEP/504 team to review accommodations and the plan for communication with your special education liaison.
Tips for setting up a meeting with your child's new classroom teacher(s) to discuss accommodations and touring the school.
Teens and young adults who are attending school can use these insights to self-advocate.
* During the last 15 minutes of this webinar, attendees will be able to pose questions to the speaker, via the Zoom chat feature.
SPEAKER: Jenna O'Donnell, B.S., is an autistic adult, parent of an autistic son, and a special education advocate.  Her lived personal experiences led her to find success and meaningful work in educating staff and administrators about autism and its educational impact. Jenna is a graduate of the Mass Families Leadership Series and completed advocacy training with both Wrightslaw and Parent Consultant Training Institute of the FCSN. Jenna did not receive her autism diagnosis until much later in life and in turn, facilitates groups for women who are new to their diagnosis.
AUDIENCE: This webinar is intended for parents of children, teens, and young adults who are attending K-12 schools. Teens 14 years and older who are interested in  participating in the IEP/504 transition process may also attend.  Other adult family members, educators, and professionals who work with autistic individuals may also benefit from this webinar.blic supports, respite, and more.
Fees apply, registration is required to www.aane.org/event/aane-webinar-its-back-to-school-time-are-you-and-your-autistic-child-ready-8-17-22-700-pm-830-pm-et/  or contact michele.cantara@aane.org