When:
November 20, 2021
all-day
2021-11-20T00:00:00-05:00
2021-11-21T00:00:00-05:00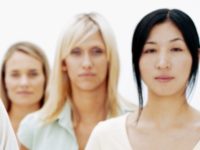 Webinar, November 20th, 2021, with the Federation for Children with Special Needs of Massachusetts. Are you interested in being a Special Education Decision-Maker for students in your community?
* Volunteers, known as Special Education Surrogate Parents (SESPs) under Massachusetts law, serve as appointed educational decision-makers for students in the custody of the Department of Children and Families (DCF) who are in need of special education services.
* Once appointed, SESP volunteers have the legal authority of a parent or legal guardian to attend special education team meetings, approve or reject IEPs, and, if necessary, file a complaint or appeal.
* On average an SESP spends about 30-40 hours a year volunteering his/her time.
* In this FREE Orientation Training, you will learn about the role of a SESP, how traumatic experiences can impact learning, and how to incorporate the appropriate supports into the IEP.
Register to https://fcsn.org/rtsc/event-calendar/ or contact Emma Gregory at egregory@fcsn.org or 617-399-8342.
* Upon registration, please use the following link to complete the SESP application in advance to expedite the process: https://fcsn.org/rtsc/how-to-become-an-sesp/application/
For more information here is the brochure: https://fcsn.org/rtsc/wp-content/uploads/sites/2/2020/12/RTSC-Recruitment-Brochure-2016.pdf.