When:
April 4, 2021 – April 29, 2021
all-day
2021-04-04T00:00:00-04:00
2021-04-30T00:00:00-04:00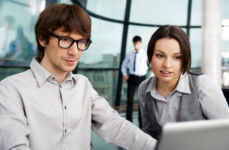 Submission Deadlines for both April 29th 2021, with the the Institute for Community Inclusion of Massachusetts. Individuals with developmental disabilities and family members are invited to apply for two part-time PAID disability fellowships that begin in July at Institute for Community Inclusion.
Allen C. Crocker Family Fellowship – The Allen C. Crocker Fellowship is open to Massachusetts residents who have a family member with a developmental disability. The fellowship is designed for individuals who seek to increase their knowledge and skills in the field of developmental disabilities.
* Although the Fellowship is designed for one person, two family members (related or unrelated) can propose a joint project as co-applicants and share the wages and other Fellowship resources.
* The Allen C. Crocker Fellowship allows a family member of an individual with a developmental disability to work on a project of their choosing while developing leadership skills under the guidance of Institute for Community Inclusion staff. Through this experience, the Crocker Fellow will gain  valuable knowledge about disability policy, services, and supports.
Barbara Wilensky Gopen Memorial Fellowship – The deadline to apply is on or before Thursday, April 29, 2021.  The Gopen Fellowship is a one year, part-time work and learning opportunity for an individual with an intellectual and/or developmental disability.
* It allows an individual to work independently on a self designed project and learn about disability policy, services and advocacy. Massachusetts residents with developmental disabilities who are no longer in school or a transition program are eligible to apply.
* The Gopen Fellow will work at the Institute for Community Inclusion (ICI) at UMass Boston and remotely
from home, with occasional meetings at the Massachusetts Developmental Disabilities Council (MDDC) in Quincy.
To apply or for more information, visit the Mass DD Network Fellowships page www.mass.gov/mass-dd-network-fellowships  or contact
1. Crocker Fellowship – david.helm@childrens.harvard.edu or 857.218.4327.
2. Barbara Wilensky Gopen Memorial Fellowship – liz.fancher@mass.gov (specify "Gopen Fellowship Application" on subject line if sending by email) or  617.770.7676 x105 (Monday-Thursday)