When:
November 21, 2021
all-day
2021-11-21T00:00:00-05:00
2021-11-22T00:00:00-05:00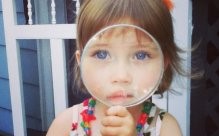 Acton, November 21st, 2021, 3:00 – 4:30 pm.  Free but a reservation-only event. KODA refers to a child who is being raised by deaf parents or guardians. ASL Interpreters will be available. Kids can explore, play, experiment, and image throughout the Museums' campus during this special event that is closed to the general public.  
* Offered in conjunction with the Deaf and Hard of Hearing Program of Boston Children's Hospital.
* COVID-19 protocols – please check with the museum for updates.
Pre-registration is required to www.discoveryacton.org/event/afternoon-families-dhh-and-koda-children-2    or contact The Discovery Museum 978-264-4200 ext 114.