When:
2021-10-05T00:00:00-04:00
2021-10-06T00:00:00-04:00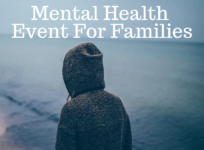 Virtual Groups, October 2021, 5 p.m., or usually the every Tuesday of each month, with the Parent Professional Advocacy League of Massachusetts.
* For families in the Winchendon area communities.
* Do you have a plan for when and if a mental health crisis were to occur?
* This workshop is full of information and tools to help you prepare for unexpected times.
* Free for Parent and Caregivers.
PPal Parent Network Socials are a place where you can find and share resources, be a part of
informative workshops and brainstorm solutions to support your journey in raising a child with mental health needs.
ZOOM AND RSVP Info: https://zoom.usj/97147962913  Meeting ID: 971 4796 2913
Dial In: 1-646-558-8656
OR RSVP to Ann and Joel at parentsupportgroup@ppal.net or 508-767 -9725.